8. Nashville Sounds

Nashville wants an MLB team. It ought to be the minor league team that's already there.


Fans can get engaged by personally calling MLB Commissioner Rob Manfred.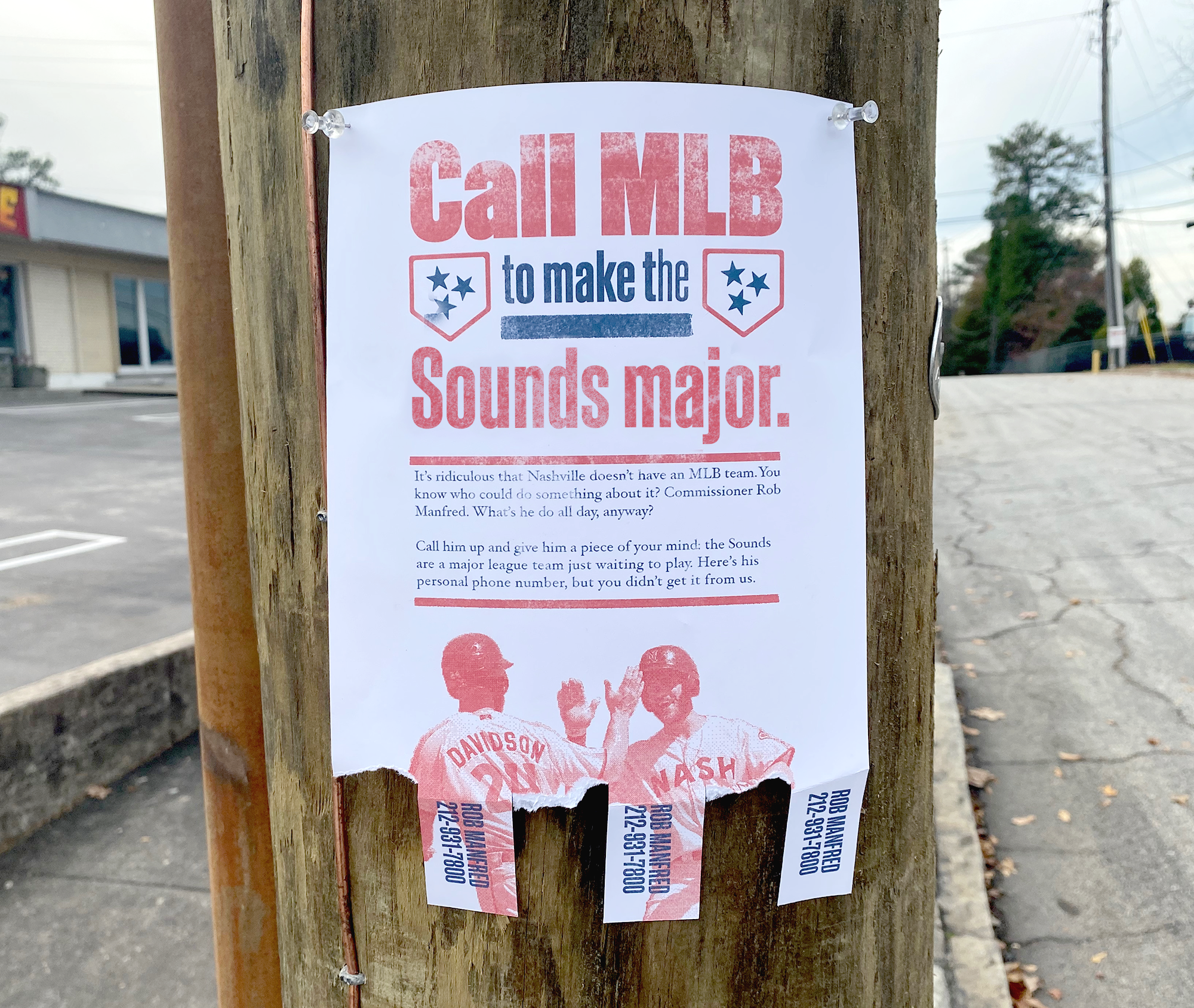 We'd give fans the opportunity to win big for supporting the team.

Finally, canyouhearus.com, where you can sign the petition to make the Sounds major, and pester Rob Manfred even more.

CW: Steven Abadin